Make sure that your share of shelves and BDA agreements are being upheld throughout all stores. Automated alerts will keep you informed of breaches.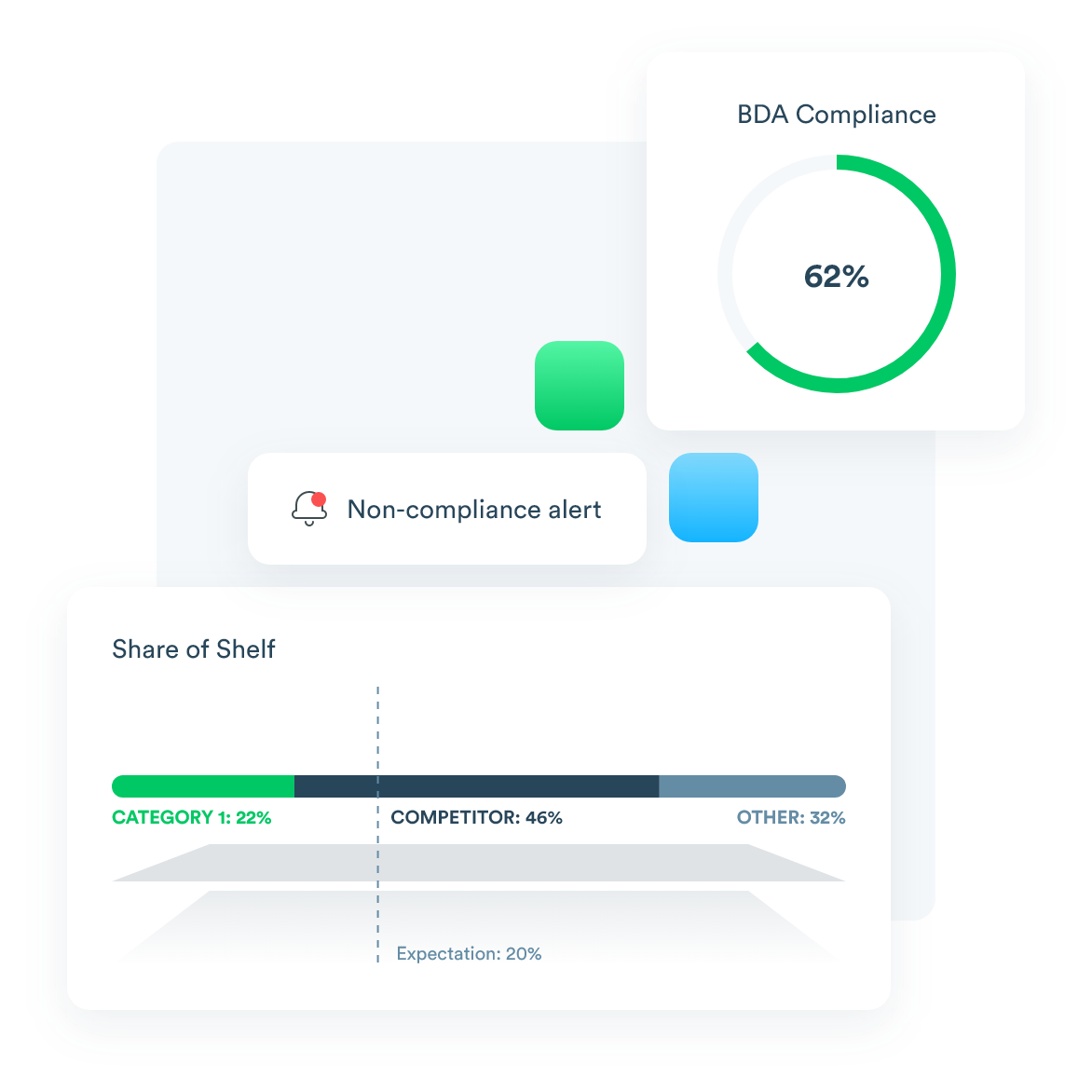 Use a planogram to map each product to its exact shelf and display location and find out what works best for your brands.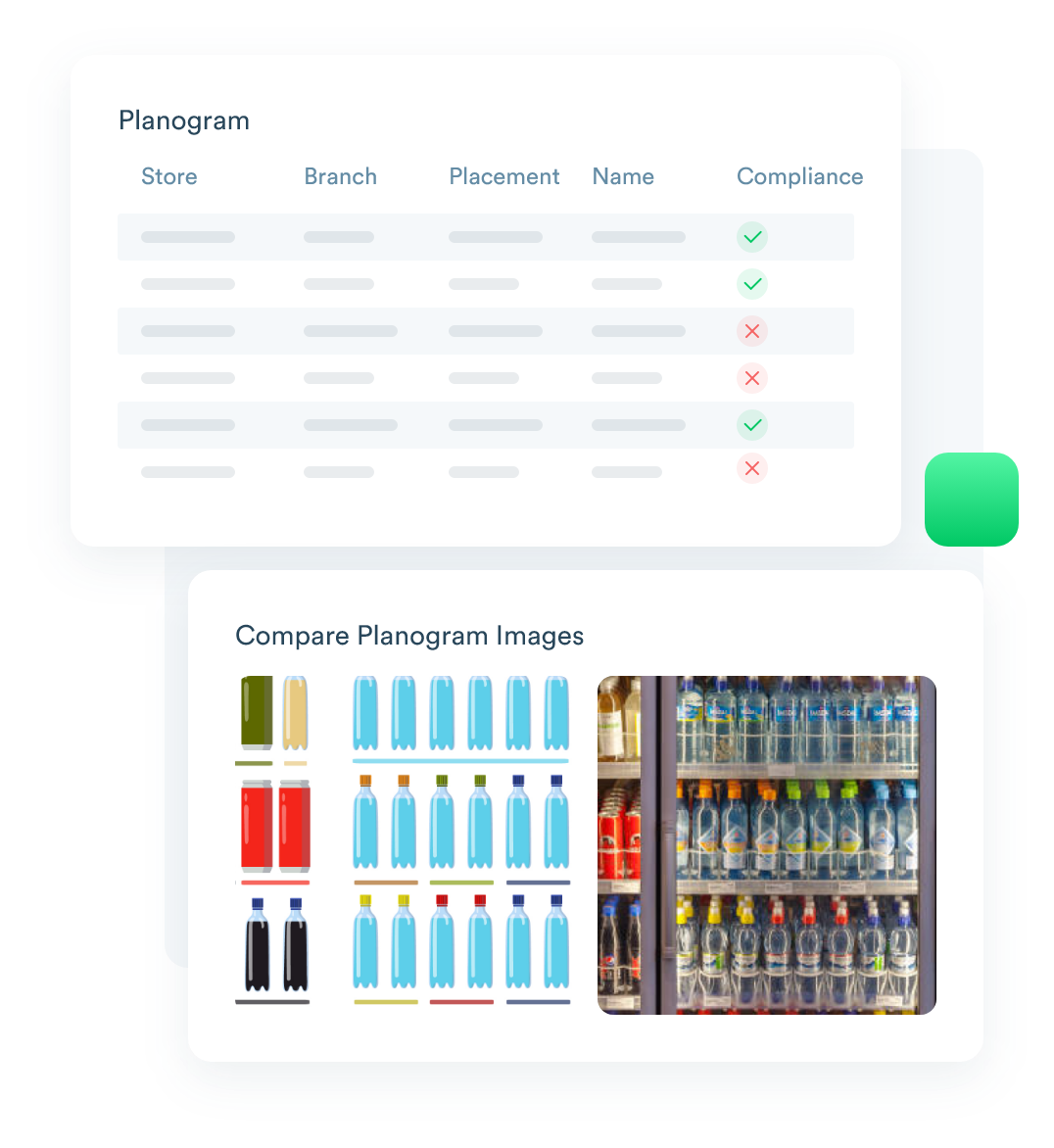 Keep track of your promotion display, pricing, and availability to gain insight into campaigns. Follow competitors' promotions to stay ahead.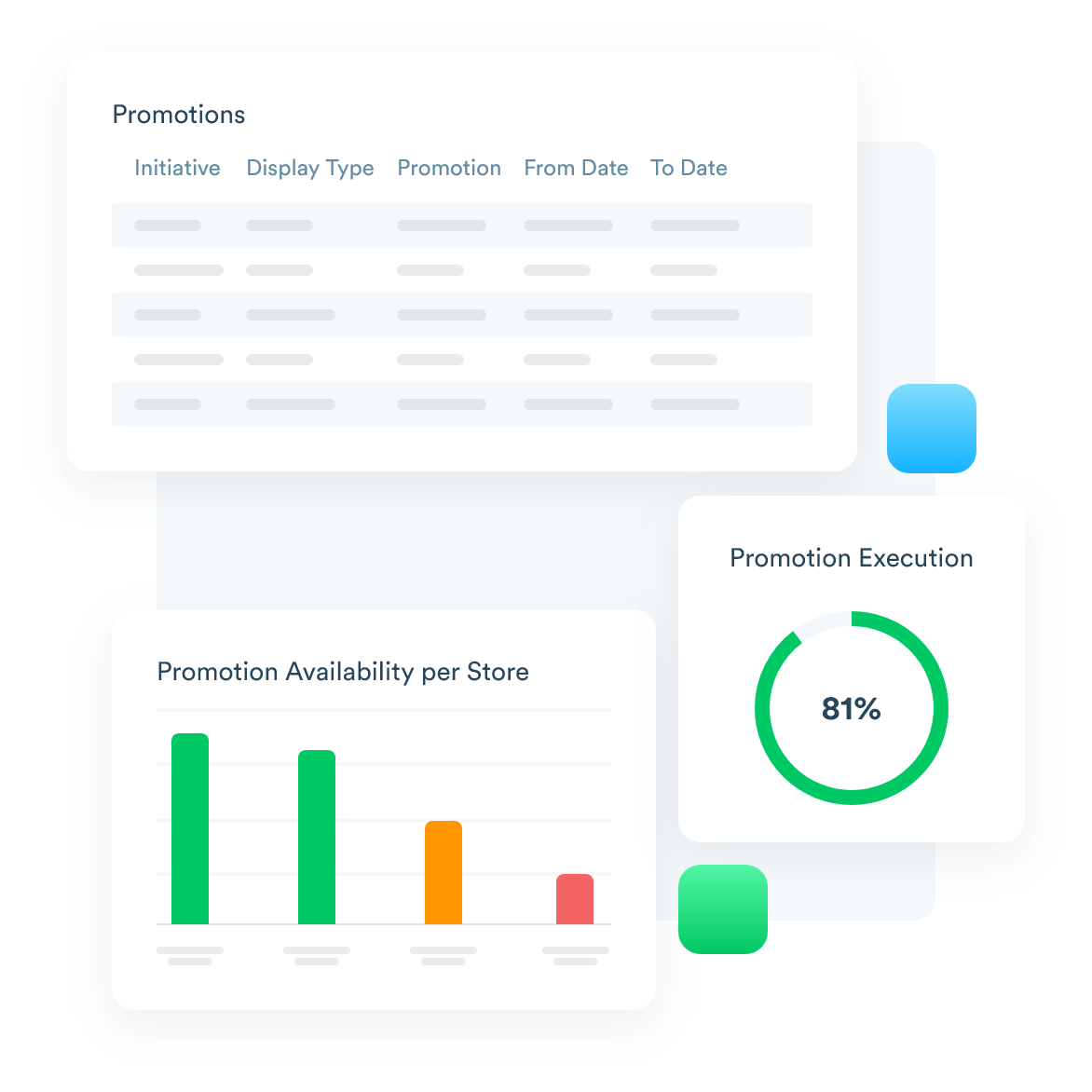 Create your picture of success checklist so that your field team know what to review in every store. Capture all the information you need.
Use impulse purchases to your advantage and capitalize on your point of sales materials. Attract purchases with your brand's presence throughout your point of sales.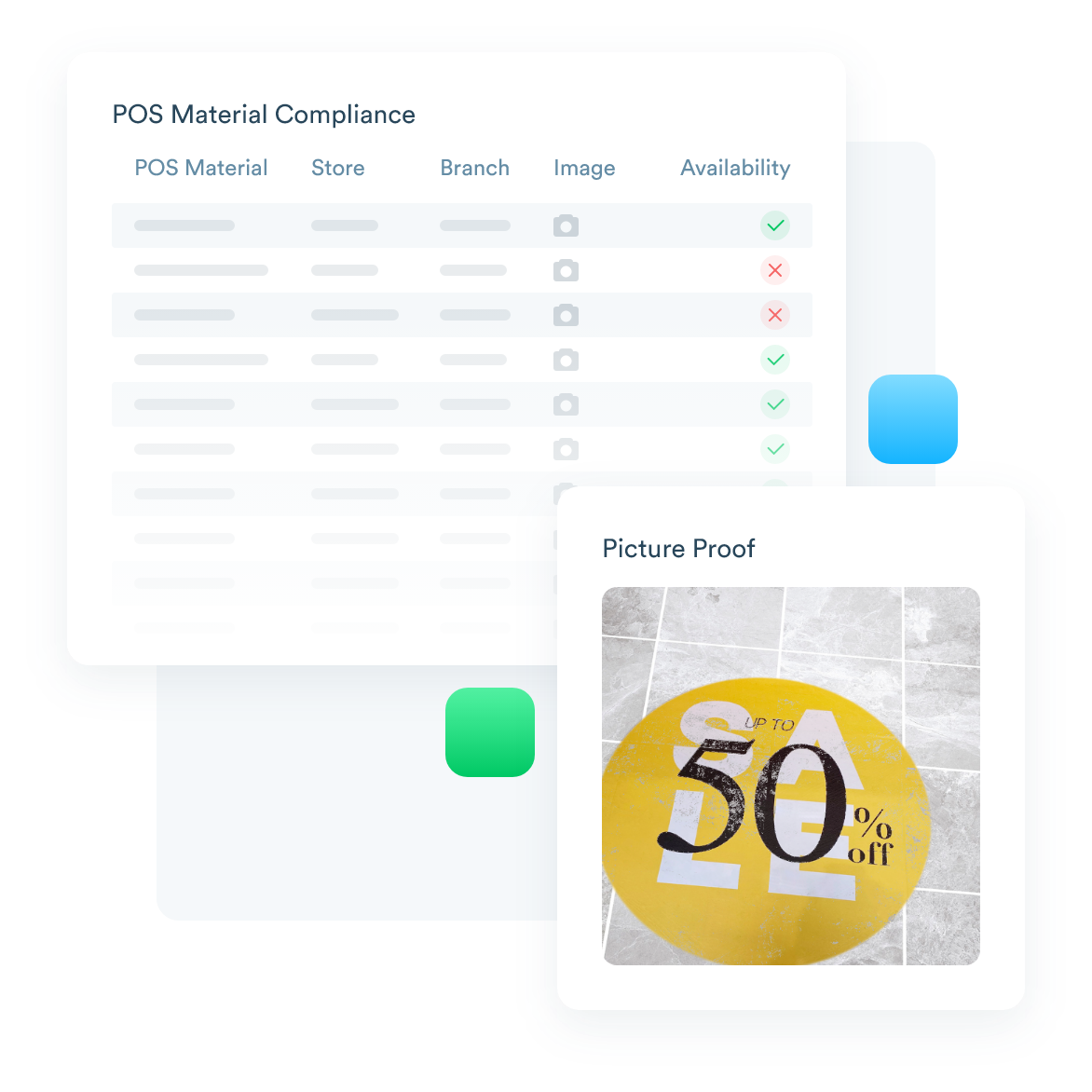 An all-in-one modular solution that fits
your business needs.
Retail Execution, Sales Force, Market Research, Promoter.
Combine modules to fit your needs.