How Mayar Foods (KSA) Widened their Coverage & Availability
5%
Increase in Availability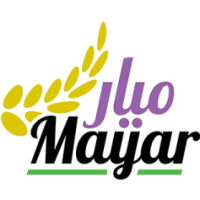 About
Mayar Foods are recognized as one of the leading companies in the Kingdom of Saudi Arabia's fast moving consumer goods (FMCG) market with 10+ major national and international brands. Mayar Foods selected Shelvz to migrate the retail execution team from a manual (pen and paper) to an automated process. Since the migration, Mayar Foods has been widening their operations, coverage, and availability while also decreasing the amount of their field team. 
Headquarters: Dammam, KSA
Mayar Foods were facing difficulty tracking their merchandising team, as well as not having any means to evaluate and process the data being collected from the market. With over one hundred and fifty field reps, journey planning was taking too long. Supervisors were physically checking in on their field team to make sure that were present for their assigned tasks. Mayar Foods had also noticed a decline in their on-shelf availability and were not able to visualize or pinpoint the issues.
The pen and paper structure had no way to track their field team which caused a major bottleneck and wasn't allowing Mayar Foods to expand their operations. 
Moving from a pen and paper structure to the Shelvz ecosystem was a huge step for Mayar Foods. They considered many solutions and followed the trial and adoption process to see which solution would fit their retail execution's operational needs. Shelvz received highest score in terms of process & user experiences. Once Mayar Foods had fully onboarded their team they optimized and widened their coverage and availability while lowering their operational costs. They are also connected to the Shelvz API to transform their data into an internal dashboard for all stakeholders.
In-Store Optimizations
Mayar Foods decreased their field team's average idle time by 50% over the two years, significantly reducing their operational loss. Shelvz tracks and guides their field team's visits to help management get the most out of their team's performance. Through this instant data transparency, Mayar Foods were able to reduce their merchandising team by 30 field agents.
Increase in Coverage
Mayar Foods reduced their field team by 30 representatives, and were still able to increase their coverage by 10% as well as points of sales by 40 stores. Their retail execution management team were able to pinpoint their market gap to increase their portfolio visibility, product distribution, and market share.
Increase in Availability
Mayar Foods increased their on-shelf availability by just under 5% through the use of Shelvz. Their field team are able to audit their shelves, shelf space, and planogram compliance as well as competitors' activities to ensure that Mayar Foods maintain and increase their availability.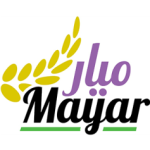 "I'm impressed with the speed of execution and attention to details that this projects has gone through. Well done Shelvz team, and congratulations for another great implementation!"


— Ahmad Al Muhaidib,
CEO